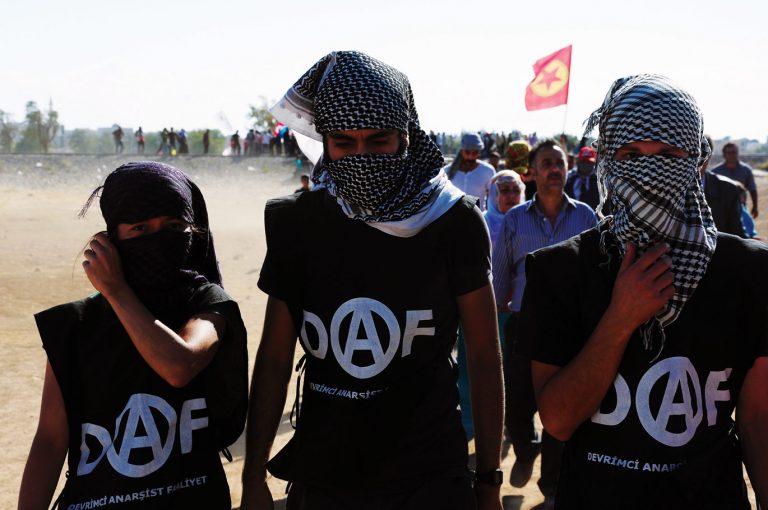 Anarkism är en idé, filosofi och social rörelse som strävar efter frihet från förtyck. Anarkister menar att förtryck kan komma av många olika system av kontroll och normer; såsom staten, kapitalism, rasism, sexism, speciesism, religiösa maktstrukturer osv.
Anarkister förespråkar ett själv/tillsammans-styrt samhälle utan klasskillnader, utan centraliserad (statlig) kontroll, nationsgränser, chefer eller härskare. Ett samhälle där alla tar kollektivt ansvar för sitt eget, andras (människor och djurs) samt miljöns och naturens välbefinnande.
Till skillnad från många andra ideologier så har Anarkister och Anarkismen har inga ledare, ingen färdig plan eller utopi. Det är något vi utforskar och skapar tillsammans, varje dag. Därför kan anarkister och anarkismer se väldigt olika ut beroende på (exempelvis) vilken del av världen du bor och vilka resurser och utmaningar som finns just där. Men även vilka erfarenheter människor har pga deras individuella förutsättningar.
Däremot finns det många anarkister som genom tiderna skriver och har skrivit om sina idéer och erfarenheter av organisering och kamp mot förtyck, därför influeras rörelsen från många olika håll. Det finns många skilda åsikter om strategier, rätt&fel, prioriteringar och analys. Men en sak är säker; anarkister tycker att så som samhället och världen ser ut idag inte är hållbart, och vi kan inte vänta på någon revolution eller på att rätt politiker ska sitta på makten förrän vi kan göra något åt det själva! Nu och alltid!
Om du vill lära dig mer om Anarkister och Anarkism så finns ju massor av information numera att hitta om du bara söker vidare på internet. Du kan även besöka något lokalt radikalt bokkafé, eller varför inte komma på nästa Anarkistiska Bokmässa?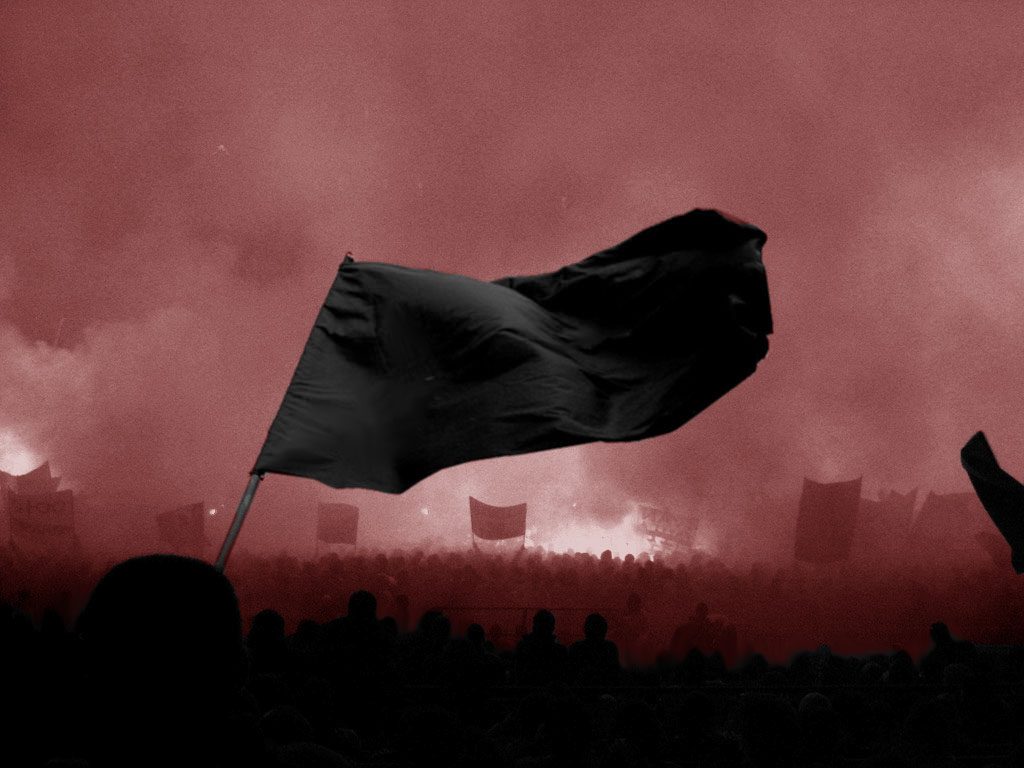 Anarchism is a social movement that seeks liberation from oppressive systems of control including but not limited to the state, capitalism, racism, sexism, speciesism, and religion. Anarchists advocate a self-managed, classless, stateless society without borders, bosses, or rulers where everyone takes collective responsibility for the health and prosperity of themselves and the environment.
Anarchists and Anarchism do not have any claimed leaders or a fixed utopia. There is no blue-print or cemented plan on how society should look like. That is something we should explore and create together, every day. This is why Anarchists and Anarchisms can think and look a little different depending on where in the world theyre situated (and what recources and challenges are at hand locally) as well as differences in individual backgrounds and possibilities.
On the other hand, there are many anarchists who write, and historically has written, about their ideas and experiences of organizing against oppression. Therefor the movement is influenced from many different perspectives.
There are many different ideas and opinions about strategies, right & wrong, priorities and analysis. But one thing is quite certain; Anarchists feel that how society and the world is run today – is not sustainable.We can not wait for the revolution or for the right politician to be chosen to rule us. We can do a lot by ourselves and together, right now and always!
If you want to learn more about Anarchism and what Anarchists are up to – just search the web! Why not visit some local radical infoshop/bookstore, or the next Anarchist Bookfair?